BEST WESTERN InnSuites Hotel Specials
All Studios & Suites include:
FREE Convenient WiFi and hi capacity high speed internet
FREE Hot healthy breakfast buffet featuring waffle & yogurt bars, delicious eggs, potatoes and more
FREE evening social hour: beer, wine, soda and light snacks
FREE airport transportation at airport properties
FREE local & long distance telephone calls to US, Canada and Mexico (up to 20 minutes)
Cloud 9 comfortable upgraded bedding collection with pillowtop beds & triple sheeting
Microwave, refrigerator large flat screen HDT, coffee maker, tea and more
---
Stay 4 nights, Only Pay for 3!
No matter the reason you are in town, ask for the "Stay 4,Pay 3" program to receive this offer.
FREE upgrade based on availability. Good through 2016. Must include a Sunday evening.
Cannot be combined with any other discounts.
We offer our guests:
All rooms are suites, with microwave, refrigerator, coffee/tea maker, iron and board
Cloud 9 Pillow top bed collection with triple sheeting, multiple pillows
Single/Double/Triple/Quad occupancy available
42" Flat screen TVs with complimentary HBO
Complimentary Hi Capacity Wifi & convenient wired internet
Complimentary full hot buffet breakfast; hot eggs, meat, potatoes, pancakes, etc.
Complimentary evening social hour every night. 2 drinks per person with light snacks.
Outdoor heated pool & Jacuzzi Spa all year
BBQ Grill
Business Center with free internet
Guest Laundry
Best Western InnSuites Tucson Foothills
6201 N Oracle Road, Tucson, AZ 85704
520.297.8111 tucsonres@innsuites.com
---
Free Upgrade when you stay Sunday night! Ask for the"Tucson Event Special Discount" To receive 10% off.
No matter what event brings you to Tucson, Best Western InnSuites Tucson Foothills Is centrally located to meet your needs.
We offer our guests:
All rooms are suites, with microwave, refrigerator, coffee/tea maker, iron and board
Cloud 9 Pillow top bed collection with triple sheeting, multiple pillows
Single/Double/Triple/Quad occupancy available
42" Flat screen TVs with complimentary HBO
Complimentary Hi Capacity Wifi & convenient wired internet
Complimentary full hot buffet breakfast; hot eggs, meat, potatoes, pancakes, etc.
Complimentary evening social hour every night. 2 drinks per person with light snacks.
Outdoor heated pool & Jacuzzi Spa all year
BBQ Grill
Business Center with free internet
Guest Laundry
Cannot be combined with any other discounts.
Best Western InnSuites Tucson Foothills
6201 N Oracle Road, Tucson, AZ 85704
520.297.8111
---
Tucson Shopping Package 2016
The Best Western InnSuites Tucson Foothills is conveniently located by the major shopping Malls!
Receive a FREE upgrade* when your stay includes Sunday night.
We offer our guests:
All rooms are suites, with microwave, refrigerator, coffee/tea maker, iron and board
Cloud 9 Pillow top bed collection with triple sheeting, multiple pillows
Single/Double/Triple/Quad occupancy available
42" Flat screen TVs with complimentary HBO
Complimentary Hi Capacity Wifi & convenient wired internet
Complimentary full hot buffet breakfast; hot eggs, meat, potatoes, pancakes, etc.
Complimentary evening social hour every night. 2 drinks per person with light snacks.
Outdoor heated pool & Jacuzzi Spa all year
BBQ Grill
Business Center with free internet
Guest Laundry
Ask for the Shopping Rate and receive 15% discount off our website posted Available Rates.
*Based on availability.
CANNOT BE COMBINED WITH ANY OTHER DISCOUNTS.
Best Western InnSuites Tucson Foothills
6201 N Oracle Road, Tucson, AZ 85704
520.297.8111 tucsonres@innsuites.com
---
Pet Special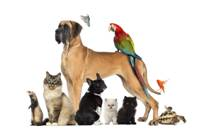 We understand your pet is part of the family, so we say, bring them along! Special discounted rates include treats, chew toys and feeding bowls for your Pet. So pack the leash and enjoy a vacation with your furry friend at our pet-friendly hotel! Make your reservations directly today or call for details.
CODE: PET15
---
Family Fun Vacation
Bring your family to the Fun in the Sun! Kids under 17 years of age stay FREE! Kids will enjoy a special gift such as coloring books, crayons, and toys just for them, and parents will appreciate special savings on amazing suites.
CODE: FAM15
---